Chisholm Trail.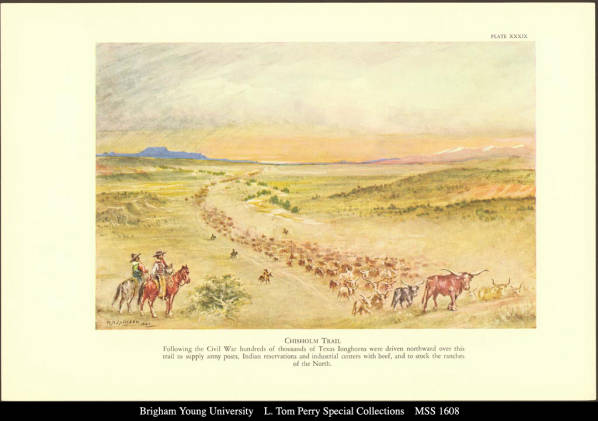 Photographer/Artist/Creator:  William Henry Jackson, 1843–1942
1941
Colored bookplate of a Western scene published in Westward America by H.R. Driggs. 19 x 29 cm.
Chisholm Trail. Following the Civil War hundreds of thousands of Texas Longhorns were driven Northward over this trail to supply Army Posts, Indian Reservations and industrial centers with beef, and to stock the ranches of the North.