Red Bluffs, North Platte River, U.S. Geological survey going into camp where the Oregon Trail left the Platte for Sweetwater Valley.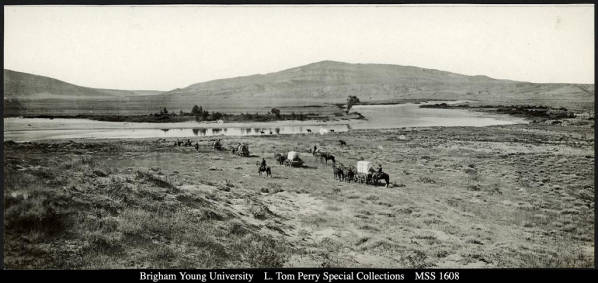 Photographer/Artist/Creator: 
1869-1870
Gelatin print, 9 x 19.5 cm.
A photograph of wagons and men approaching a river. The title was taken from Jackson's The Oregon Trail, Photographs of the U.S. Geological Survey of 1869 & 1870,... and more recent views along the old trail made in 1929.